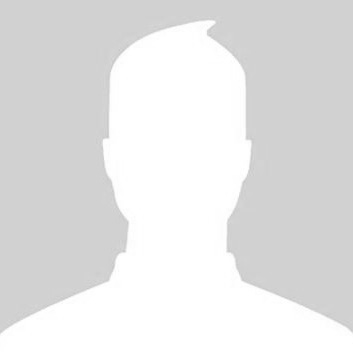 During Mental Health Week 2013, there was a debate held in the House of Commons on "Mental Health" (16th May). Below are extracts relating to women and to homelessness:
Dr Sarah Wollaston (Totnes) (Con):
I want to talk about social exclusion and the role of mental health services in social exclusion. If a person is homeless, they are far more likely to suffer from mental health problems. Equally, if a person has mental health problems, they are very much more likely to end up homeless and on the streets. In my area of Totnes, we tragically have suffered some deaths among our homeless population. We know from those who provide help to the homeless in south Devon the level of dual diagnosis—the number of people who have both mental illness and, for example, addiction problems. I would very much like to hear from the Minister in her summing-up what work will be done to improve access to dual diagnosis. I pay tribute to Mark Hatch and the work that he has been doing, alongside very many dedicated volunteers, with the Revival Life Ministries and with Shekinah, providing an outstanding service to our local community.
I want to raise a point about access to GP services for the socially excluded and homeless. In coming months, there will be much focus on how we reduce health tourism. If, in reducing health tourism, we require people to bring a passport to their GP in order to be registered, very many people who are socially excluded will not be registered because they simply do not have access to identification. I ask the Minister, in addressing an important problem of great concern, to be particularly careful to avoid making it even harder for the socially excluded to obtain help with their problems. That would be a real avoidable tragedy.
Jeremy Corbyn (Islington) (Lab)
Voluntary Sector & Female Mental Health
In an earlier speech, I made an intervention about the role of the voluntary sector in dealing with mental health conditions. As I have pointed out, my borough has considerable problems in dealing with mental health, but we have a number of very good local organisations that often deal with mental health issues in an innovative and supportive way, and are often very successful. Nafsiyat, an intercultural therapy centre based in Finsbury Park which was founded by the late Jafar Kareem, was groundbreaking in its ideas of looking at the cultural background and ensuring culturally appropriate treatment of people with mental illness, for example by making sure there are people who speak the necessary languages and understand something of the specific cultural background. The Maya Centre, which particularly relates to women, does much of the same work… We also have the Refugee Therapy Centre and the Women's Therapy Centre, which also provide therapy on a culturally sensitive basis.
Jane Ellison (Battersea) (Con)
Female Genital Mutilation
A study cited by the World Health Organisation in the mid-2000s examined the effects of FGM on the mental health of women. The researchers concluded that FGM is "likely to cause various emotional disturbances, forging the way to psychiatric disorders," especially post-traumatic stress disorder, possible memory dysfunction and other problems associated with trauma.
The BMA's 2011 guidance acknowledged that little is documented about the psycho-sexual and psychological effects of FGM, but it does say: "Long term consequences might also include behavioural disturbances as a result of the childhood trauma and possible loss of trust and confidence in carers who have permitted, or been involved in, a painful and distressing procedure" and that "women may have feelings of incompleteness, anxiety and depression, and suffer chronic irritability, frigidity, marital conflicts, or even psychosis."
The point that I want to make is that there is a significant mental health aspect to FGM, but that it is not well documented. Not many of our front-line professionals have it at the front of their minds when trying to explain other problems. I just want to put that on the record so that the Minister and the Department of Health can reflect on it and so that it starts to become a normal thing for mental health professionals to talk about and think about, particularly when they see people from communities that practice FGM and who might have suffered it.